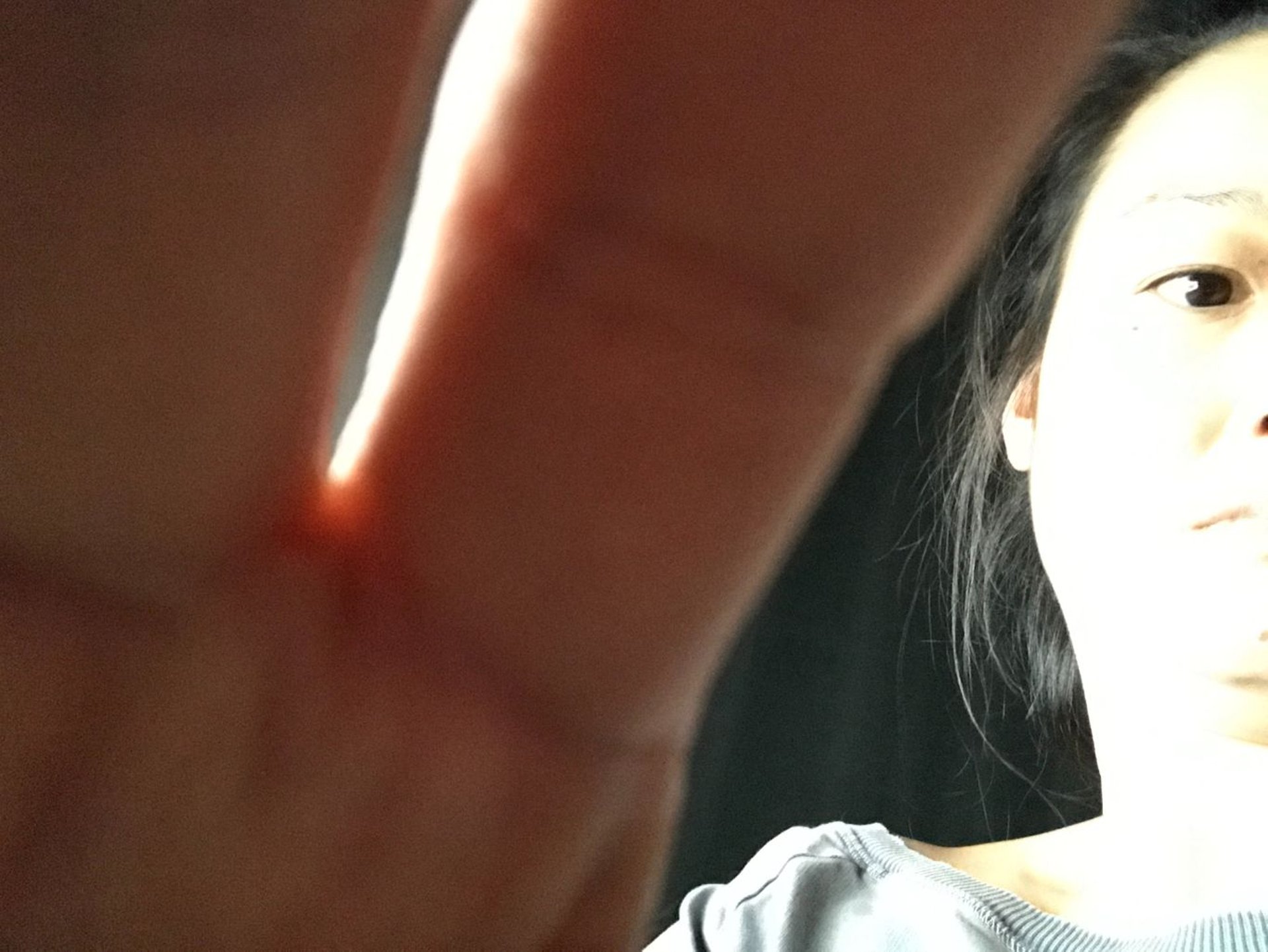 Gina practices through ways of responding, retelling, recording and readdressing to locate our individual, collective relations and connections in the world. Materializing out of what she may be confronted by circumstantially within its contextual locus, or from drawing insights within literary sources, philosophy, and our everyday existence. Focusing in video at present, she had worked across varied mediums, relating forms to the discourse critiqued.
Her diverse subjects have questioned power, observed our fragile and vulnerable states and addressed a plurality of inquiries. As she documents and locates these social shifts, moods and ephemeral surges, one senses tension, ineffability and flux. Editing her videos in person, the process allows her to examine closely and repetitively at the micro and macro nuances.
She works firstly as a way for her to navigate the complexities of human relations, the cultural significance within a personal history and the irrationalities, chaos and inequalities which present a never-ending human resistance. Opting for a non-didactic narrative, she probes, presents and thinks within the visual landscape engaging within a discourse that prioritise

questions

.
Disenchanted after seventeen years in the selling of desires in the commercial world, Gina left Singapore to live in France, immersing in abstract formal painting for several years. She then moved to London engaging in skill base art practice and subsequently pursued her interest in contextual studies at the Royal College of Art graduating with a MA in Contemporary Art/Critical Practice.
She currently lives in Lisbon with her husband, two daughters and two cats.
© Copyright Gina Peyran Tan